Background
Formed on December 21, 1971 as a state-owned agency to assist in the Government efforts in stimulating industrial, commercial and socio-economic development of the State of Sabah.

Vision

To be the model corporation in the State economic development

Mission

To accelerate State economic development and promote greater participation of BCIC whilst ensuring sustainability and growth of the Corporation.

Main Objectives

- To accelerate industrial and commercial development in the State.
- To effectuate greater Bumiputera participation in commerce and industry.

Quality Objectives

- To achieve average 7.95 cent annualy on Group earning p/share (EPS)

- To develop average FOUR (4) socio-economic projects annually to provide Bumiputera entrepreneur with industrial and commercial premises.

- To provide training in business and entrepreneurial development skills to 800 Bumiputera entrepreneur annually.

Roles

- To achieve the objectives, SEDCO's roles include:-

- To promote economic development especially industrial development, including various aspects of planning and promotion of industrial capacity creation through direct investment, leading to the development of target industries in the State.
- To provide modern industrial and commercial infrastructure, including the planning and execution of infrastructural projects.
- To promote the business image of Sabah, incorporating all aspects of promoting Sabah as a conducive and attractive business centre.

- To create Bumiputera Commercial and Industrial Community (BCIC).
SEDCO Logo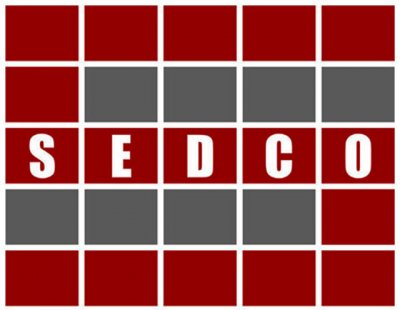 Since 2006
Logo rationale
The multiple rectangles which form the logo symbolizes the diversity of activities within the Group's subsidiaries and associate companies.
The design resembles building blocks to represent SEDCO's role in economic development and in the creation of a BCIC (Bumiputera Commercial & Industrial Community).
The rectangular dimension of the logo denotes the strength and stability of the organization. Its lateral inclination indicates a forward direction, i.e. moving ahead and staying in tandem with global progress.
The red colour of the outer blocks and across the middle part presents an outline of the letter "S" which stands for Sabah & SEDCO.
SEDCO Building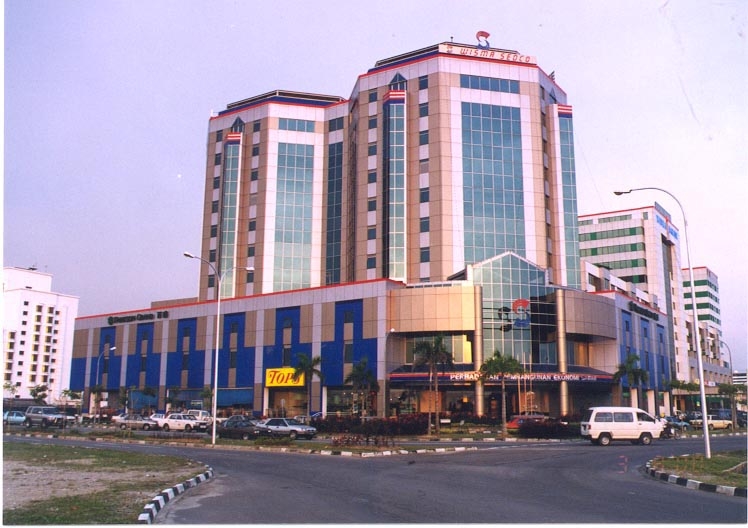 Wisma SEDCO, 8th-10th Floor (Since 1998)